ZAYN LUXURY VILLAS ZAKYNTHOS
When we designed Zayn Villas, we had firmly in mind that we would not just offer yet another typical holiday accommodation – Zayn Villas should be a holistic experience, encompassing the essence of Zakynthos Island and offering you the opportunity to come in touch with the island's uniqueness…
The location should be representative of the beauty of the Mediterranean nature; we found the perfect place in the outskirts of the Tsilivi seaside settlement, atop a hill in the area of Planos.
The Zakynthian Experience
In order to offer you a truly Zakynthian experience, we dedicated hours upon hours to crafting the perfect Zayn Villa design. The final result, harmoniously combining the island's tradition with modern, state-of-the-art amenities, is an essential part of our philosophy: delight in the heritage from the past, without missing the comfort of the present.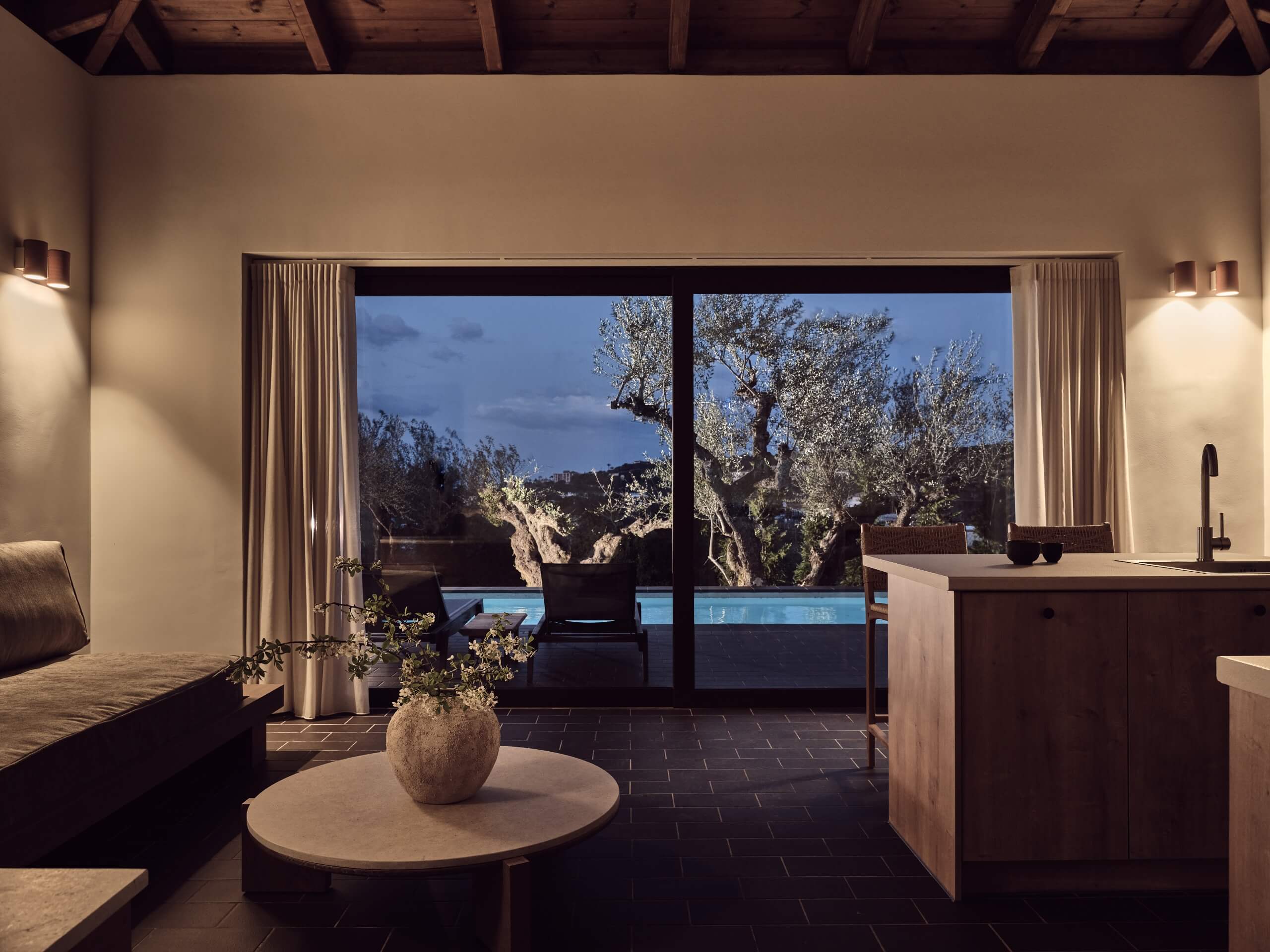 An Authentic Hospitality Feeling
The Zayn Villas' design, furniture layout, decoration and overall atmosphere, contribute to a feeling of familiarity and relaxation. This is a wonderful way to experience authentic hospitality – an inseparable part of Zakynthian tradition.